This week, Sears announced another slate of store closings. This one includes the Battle Creek location — which, like the Jackson and Ann Arbor Sears locations, anchored an indoor mall along I-94.
I don't know who owns the Jackson and Battle Creek malls (we all know by now that I usually take the giant whale approach to research, mostly working from whatever facts wind up in my gaping maw as I swim along), but I enjoyed this recent article about how Briarwood's parent, mall giant Simon Property Group, is looking outside sales of hardlines to fill the anchor-sized holes in their complexes.
LifeTime Fitness, a popular anchor-filler mentioned in the article, is a great candidate for this space. LifeTime has not made it to Ann Arbor yet, but they are downright ubiquitous in everyplace I lived before I came back to A2 ten years ago, and out there, where there's no U-M Intramural Building and no WCC Fitness Center, they rule. Each LifeTime looks like the headquarters for a large regional interstate bank, and many are open 24x7xEverydayExceptMaybeChristmas.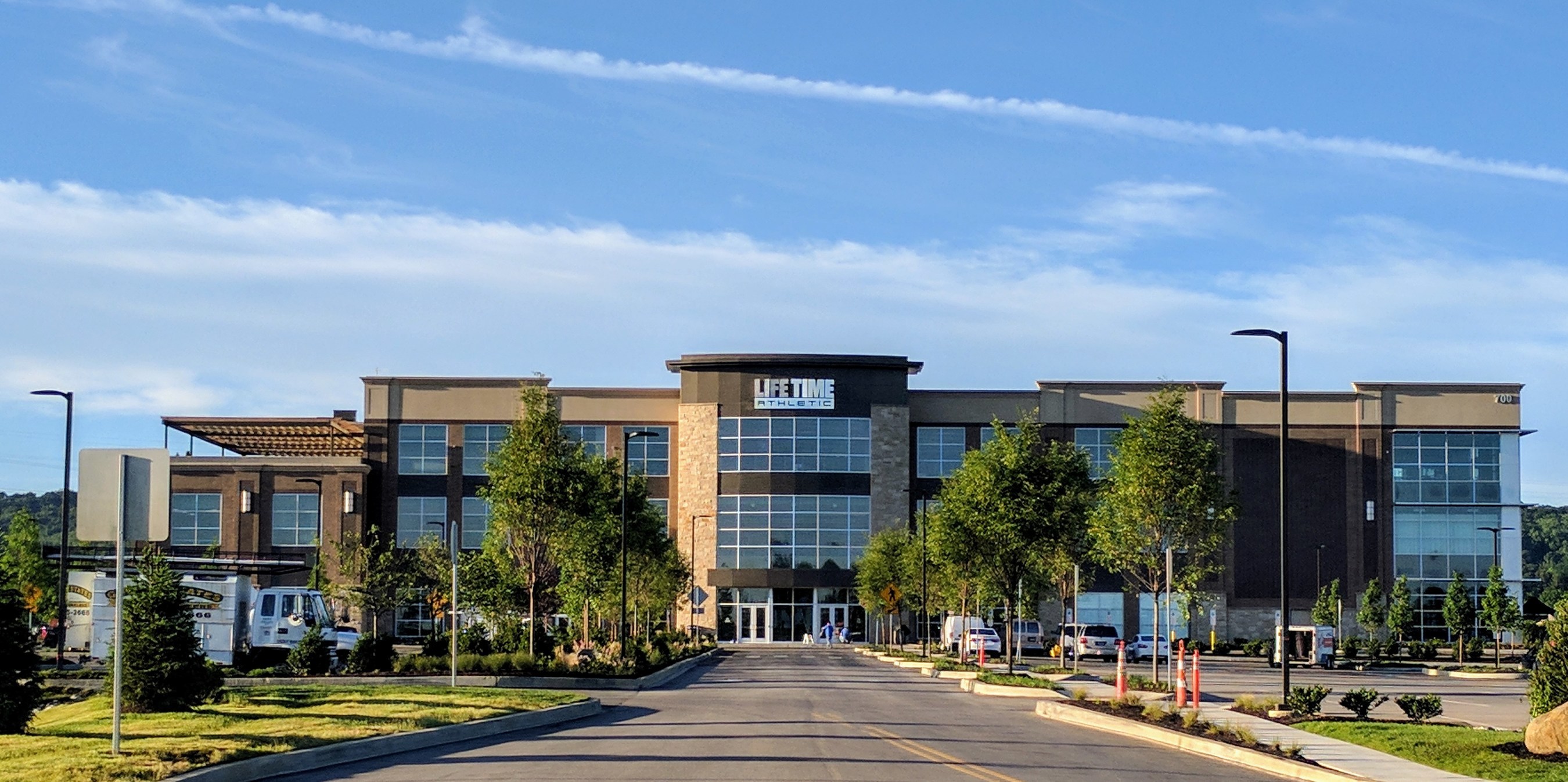 They were the first places I ever saw the Precor AMT, which, if you know, then you know, and if you don't know, suffice to say it's a cross between an elliptical and the power loader from Aliens, or a treadmill that makes you feel like you're running on T-Rex legs. Also, word is that the LA Fitness at Briarwood, which dates from the Vic Tanny days, will close when the giant new LA Fitness building opens at Maple Village. Since the only exercise on the south side near 94 will be the Orange Theory at Main and Ann Arbor-Saline Road, and Arbor Fit Club, a giant 24-hour gym at Briarwood could be a huge boon for students and for travelers who visit Ann Arbor for business and stay at hotels near Briarwood.
Speaking of which, I'm pretty sure that, in spite of four new hotels on the State Street corridor in recent years, capacity has still not met demand, especially on Michigan Football's home game weekends. So don't count out the possibility of a hotel on the Sears space – Simon is building hotels in the former anchor spaces in some of their malls too.
There are a couple of other concepts I really would like to see, either in Sears or in one of the other empty spaces around town. There aren't a ton of them but just off the top of my head I can think of a few big boxes that could use a new tenant soon:
Arborland has the former Toys Я Us, which is currently occupied by Toy City, a pop-up toy store and sister to Oak Valley superstore Party City. It also has the empty former Arhaus Furniture, which moved up Washtenaw a few years ago to Arbor Hills Crossing. The former Arhaus has hosted a temporary Spirit Halloween in past seasons but not this year.
Carpenter and Ellsworth has a vacant Babies Я Us store.
Maple Village has the corner space, which was once a Church's Lumber Yard, formerly a popular Detroit area lumber and home-improvement chain, now down to two locations north of Detroit, catering to professionals and explicitly not competing with Home Depot or Lowe's. Recently this space, along with Briarwood, hosted 2018 Spirit Halloween pop-ups.
I guess Ann Arbor is doing pretty well as far as occupancy goes. The only other empty big space I can think of offhand is the Country Market in Dexter (I drove past it last week, still empty).
What would I like to see fill these spaces?
A computer store. There used to be many computer stores in Ann Arbor.
As a young person, I regularly visited MicroAge Computer Center, which was on Huron Street where the Foundry Lofts are now, and Up on the north side, Inacomp (formerly Computer Mart) offered computers on Plymouth Road in the Enclosed Mall.  South State Street boasted Learning Center, Computer Medic, and Bryan Computers — now, only Learning Center is still there (Computer Alley has moved to the west side and has an amazingly well designed web site). A2 Computers and Jafferson Computers are still holding it down on the east side.
But, in the current growth period for IT and tech, the time might be right for a bigger store, with a supermarket-size selection and hours, to come to Ann Arbor. CompUSA's store on Lohr Road closed over a decade ago (it's now Dick's Sporting Goods), but two particular chains come to mind: Micro Center and Fry's.
Micro Center is a general purpose computer store mostly focused on PCs and their components. They also sell other tech items, like game consoles, and sometimes have irrestistible deals on refurbs. One time last year I needed 70 VR viewers for an event for work and, even given shipping and sales tax, it was cheapest for me to drive to the former AMC Abbey 8 movie theater, now home of the nearest Micro Center, and have my employer reimburse me for fuel.
Fry's would also be an interesting choice. Though they are mostly located on the West Coast, they do have stores in Illinois and Indiana, so an Ann Arbor location wouldn't be inconceivable.
Given that many Fry's locations interior design and theming pay tribute to the tech history of their home city, Ann Arbor and Detroit lore could contribute to an exciting shopping experience.
I'll try to come back to what else would be fun to see come to town in a few days.